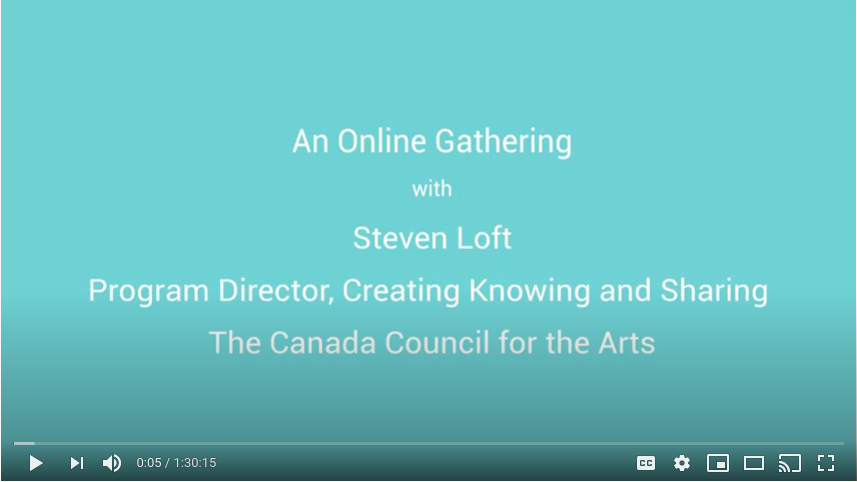 IPAA Town Hall with Steven Loft (Canada Council) full recording
The Indigenous Performing Arts Alliance membership was invited to a special town hall event with Steven Loft, director of the Creating, Knowing, Sharing grant fund with the Canada Council for the Arts.
Moderated by IPAA board president Margo Kane, this conversation covers both the Creating, Knowing and Sharing grant as well as the Canada Council's most recent response to COVID-19 and its effects on Indigenous performing arts in Canada.
Also mentioned in the conversation is the new Digital Originals initiative launched recently by the Canada Council for the Arts; As well as reporting and requesting extensions on existing applications.
Special thank you to Steven Loft and the Canada Council for the Arts for supporting this important dialogue with the community.


Post production by Lindsay Sarazin.