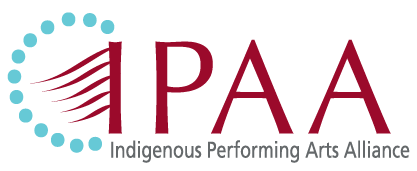 A special invitation for IPAA members
We would like to invite our IPAA membership to join an exclusive town hall discussion with the Canada Council for the Arts' director of 'Creating, Knowing and Sharing' fund – Steven Loft – on Friday May 1, 2020, from 1pm to 3pm EST.

In this town hall meeting, moderated by IPAA board president Margo Kane, we will discuss the Creating, Knowing and Sharing fund and Canada Council's response to COVID-19 and it's effects on Indigenous performing arts in Canada.

Please RSVP and provide any questions you might have via THIS LINK

All RSVPs will be sent a link to join the conversation in advance of the conversation.

Please RSVP before Wednesday April 29, 2020, 11:59pm EST.