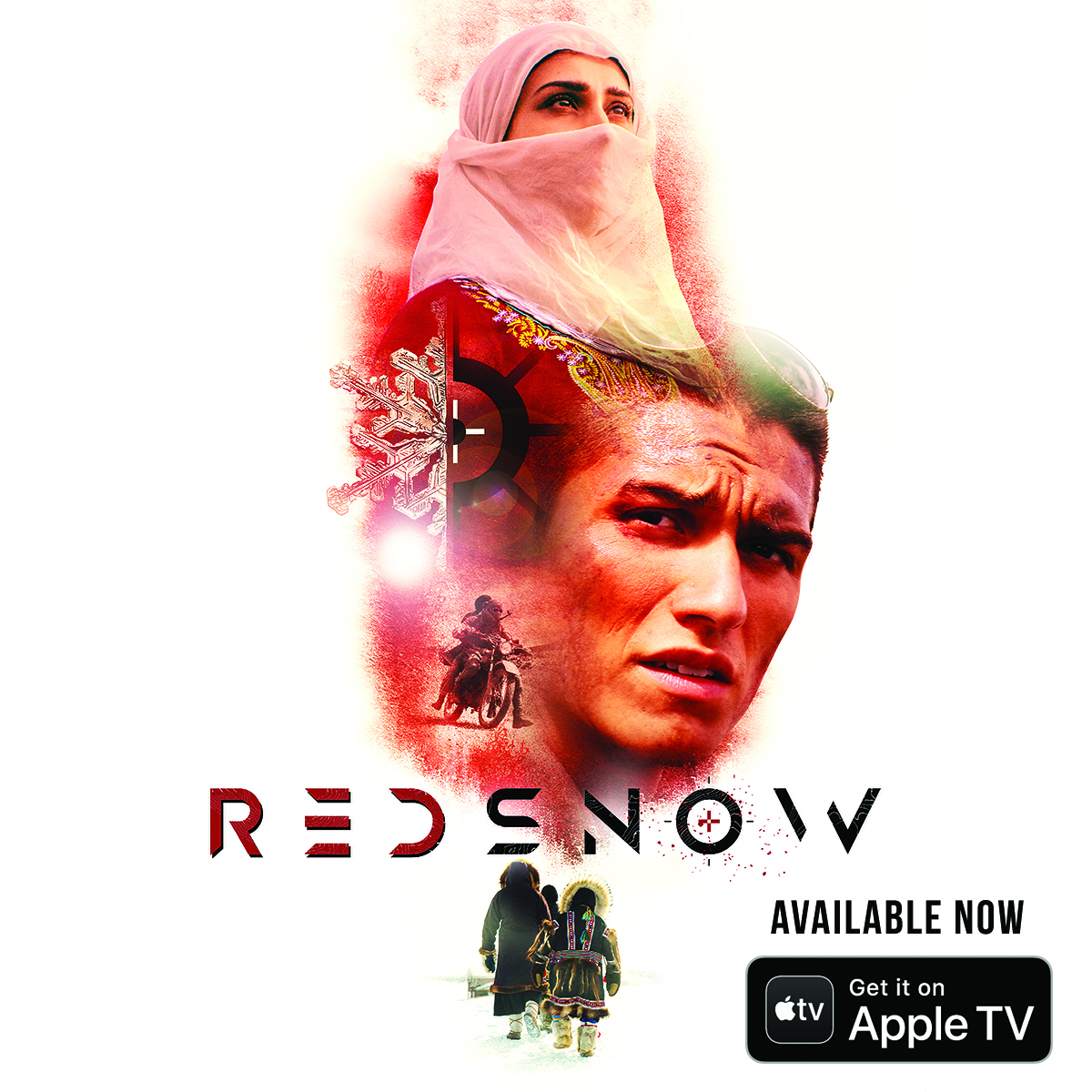 Red Snow – New Indigenous Movie available to rent/buy NOW!
Winner of the most popular Canadian feature at the 2019 Vancouver International Film Festival, Red Snow, written and directed by Canadian Métis director Marie Clemens is now available to rent and buy!
Red Snow began as a dramatic feature film conceived by Canadian Metis artist Marie Clements. After winning the Women In the Director's Chair Feature Film Award, a prize of in-kind services to help make the film, Marie began to build steady momentum around the project. As excitement for Marie's vision grew, Red Snow evolved into a transmedia project that releases the deeper spirit of the film's message around the importance of respect for the land, language, and how we learn to love and to survive. This one of a kind three-part project now includes a feature film, an interactive digital media component (Book of Snow) and a community outreach component that aims to bring communities together through shared virtual and real time experiences.
Dylan, a Gwich'in soldier from the Canadian Arctic, is caught in an ambush in Kandahar, Afghanistan. His capture and interrogation by a Taliban Commander releases a cache of memories connected to the love and death of his Inuit cousin, Asana, and binds him closer to a Pashtun family as they escape across treacherous landscapes and through a blizzard that becomes their key to survival.
Filmed on location in Canada's Northwest Territories and the desert interior region of British Columbia (the Ashcroft Band Lands, and Kamloops), Red Snow paints a reflection of self that is distinct, breathtaking, and uniquely beautiful, forming a shared language of the people and the land. Reflected in the sky, in snow that can be dust, in a land that can be desert or tundra, a ski-doo or motorcycle, a face concealed or revealed, extreme cold or extreme heat, Red Snow heeds our ever-aching call to belong.
Make sure to RENT or BUY Red Snow TODAY