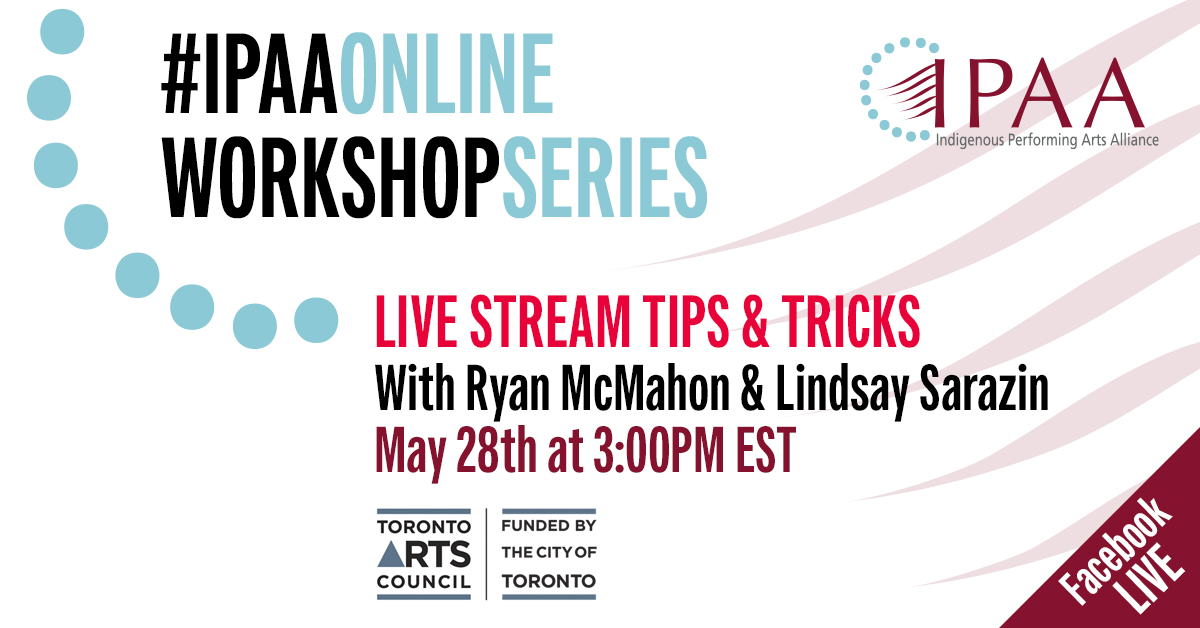 #IPAAonline Workshop Series kicks-off Thursday May 28
#IPAAonline Workshops Return THIS Thursday May 28
As part of our ongoing workshop series to further develop core capacity within the Indigenous Performing Arts community, IPAA is proud to announce a new series of workshops designed to help creatives navigate the current arts ecosystem.
This next series of workshops go LIVE this Thursday, May 28 at 3:00 PM EST via the IPAA Facebook Page.
First up, a special workshop to help artists get their stream game up! Live Streaming Tips and Tricks with Ryan McMahon and Lindsay Sarazin of Wolf Eye Productions!
Learn and ask questions about how to make the best content for live streaming! Make sure to tune in on Thursday May, 28 at 3:00 PM EST on the IPAA Facebook Page!