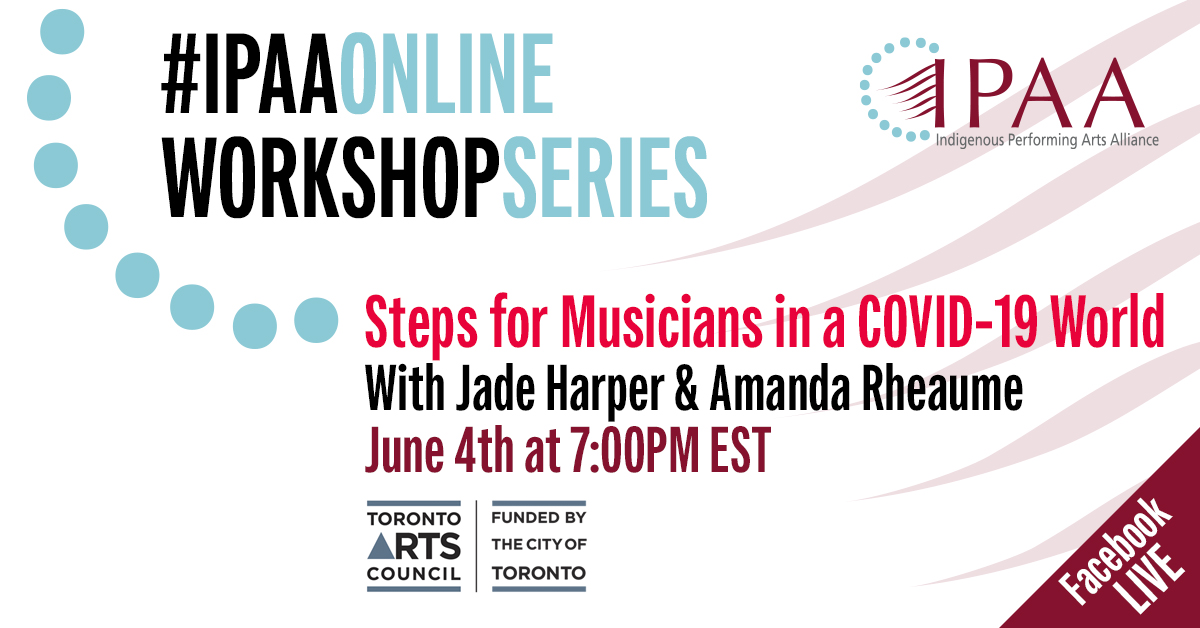 #IPAA Online Workshop Series meets Home Fire Live!
We are happy to announce the second installment of the #IPAA Online workshop series, featuring the first (but not last) collaboration with our friends at Home Fire Live – Thursday June 4, 2020 at 7pm EST via Facebook Live.
This very important workshop will feature Amanda Rheaume (International Indigenous Music Summit / Artist) and Jade Harper (Manitoba Music) providing much needed resources for Indigenous artists trying to navigate the COVID-19 world and what the future might look like.
Make sure to tune in TONIGHT, Thursday June 4 at 7pm EST via https://www.facebook.com/MusicIndigenous/