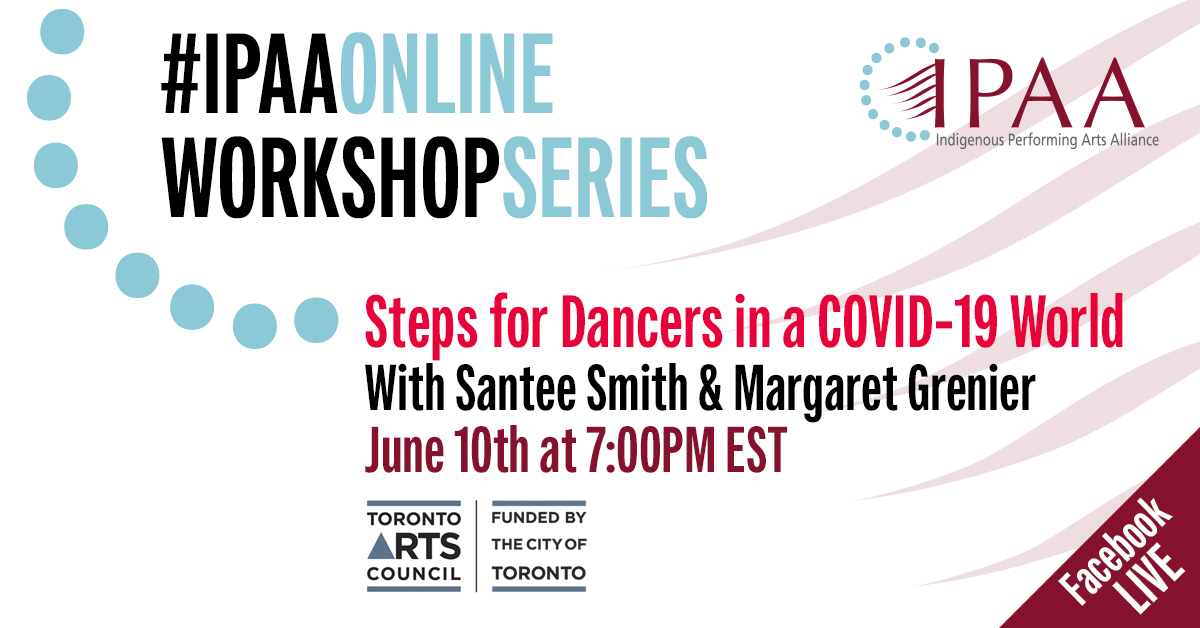 #IPAA Online Workshop – June 10, 2020
The #IPAAOnline Workshop series continues TODAY with a very special dialogue for the Indigenous Dance community!
Join multi-disciplinary artist, award-winning producer and choreographer Santee Smith of Kaha:wi Dance Theatre and Margaret Grenier, Executive and Artistic Director for Dancers of Damelahamid.
This special session will provide resources for Indigenous dancers for dealing with COVID-19 world and discuss what the future could look like.
As always, this special conversation is FREE and streamed LIVE via the IPAA Facebook Page.
Please join us, June 10, 2020 at 7pm EST.